"Pilates is a really important part of what we do in our injury prevention program. The Australian Ballet over the last number of years has implemented an holistic program for the dancers, not only to look after their injuries from day to day management but also to prevent ongoing injuries and the Pilates program we have in place and Darren's part in that has meant we have actually dramatically lowered the amount of injuries.
We employ Darren Spowart for our Sydney seasons because it is the most physically demanding season for our dancers. He has an incredible knowledge for what we need to get the dancers to achieve during this season.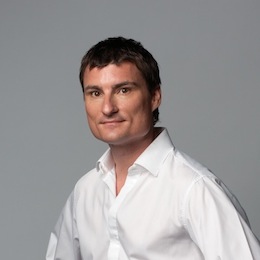 His strengthening program is incredibly unique to him. With all of the mat classes he provides for our dancers, there is a huge turn up. As these classes are done in their own time, it is a testimony to his great knowledge and also his great popularity with the dancers that so many come to his classes before their work hours.
I think the wonderful thing about the ConsciousControl program is that we have the opportunity when we are away from Sydney and the company aren't able to work with Darren, we have the opportunity to have this set of classes that the company can go back to and revise and continue to work in this method which is great. I highly endorse this program."
David McAllister
Artistic Director of The Australian Ballet
"I have come to know the work of Darren Spowart since I came to Australia to begin my role as Director of the Sydney Dance Company at which time Darren began to teach regular morning classes for the dancers of the Company. He quickly made himself invaluable to us all, providing support and professionalism on many levels.
Darren Spowart's ballet classes are grounded in a highly developed knowledge of classical training and provide challenges that strengthen the dancers' command of their technique.
In addition, Darren has taught Pilates to the Company, through classes that help us to achieve the balanced development of the body through core strength, flexibility and awareness in order to support efficient and graceful movement. Pilates is now seen as crucial to underpinning a dancer's technique as a dancer's body is at its most functional when it is strong, efficient and flexible."
Rafael Bonachela
Director of the Sydney Dance Company
"As Dance Director of Sydney Dance Company, one of my goals for the dancers is training them in such a way that their bodies are at their strongest, most efficient and elastic they can be so that they are free to create uninhibited, powerful and dynamic movement.
I regularly schedule Darren Spowart to teach at SDC. His combination of a perfectly planned Pilates mat class followed by a technically demanding yet foundation laying ballet class is perfect for the enormous demands that these excellent dancers meet every day.
As an ex-dancer I have personally benefited from his classes so am delighted that he continues to work with us at Sydney Dance Company."
Amy Hollingsworth
Dance Director of the Sydney Dance Company
"Darren's attention to detail and knowledge of the body makes him an outstanding teacher.
Darren's concentrated and meticulous delivery of exercises is one of the building blocks that allows Bangarra dancers to gain a greater understanding and strength of the classical technique."
Catherine Goss
Rehearsal Director at the Bangarra Dance Theatre
"Darren has privately coached me for Pilates for many years. Knowing I feel and see results readily, I always look forward to his direction, and positive calming energy.
Tailoring each session to my individual needs, his keen eye, intuition and expertise gives me confidence and strength. I give him my complete trust. Darren has been an instrumental part in rehabilitating my body to performance level after the birth of both of my babies."
Lucinda Dunn
Principal Artist with The Australian Ballet
"Pilates has been my chosen strengthening, balancing and fine-tuning complement to my dance training since I was 12 years old. I have worked with many Pilates trainers in the time since, and I believe Darren Spowart's wisdom in this field is unsurpassed. He has a unique holistic approach and deep understanding of a professional dancer's needs, which results in a workout which focusses on a shared goal of excellence onstage, career longevity and of course general well-being. From traditional classical ballet to niche contemporary companies, every professional dancer will do a ballet barre in some form every day of their career. The value of a good ballet barre is something that can't be overestimated – a means to 'check in' to the body in the morning, to smooth out kinks after a gruelling show the night before, but foremost to continually strengthen and streamline technique. Darren Spowart has gone through the conventional ballet barre with a fine-toothed comb to produce his own take on it that is as considered as it is challenging. I have never felt so 'on my legs'!"
Juliet Burnett
Dancer with The Australian Ballet
"Working with Darren is essential to the maintenance and development of my physical conditioning as a dancer with The Australian Ballet. Darren's attention to understanding and depth of knowledge about fine tuning the body has contributed greatly to improving my own physical conditioning and awareness and has given me the ability and confidence to perform at an elite level. It is a pleasure working with Darren and the physical rewards are worth the challenge."
Rohan Furnell
Dancer with The Australian Ballet
"Darren has always motivated me to work with Pilates. I love the many challenges and the rewards that come with doing his Pilates program.It helps me keep fit and fine tuned for the rehearsals and performance coming up. I do Pilates because of Darren Spowart. His classes get me back on my feet and dancing. It is an essential part of my training."
Robyn Hendricks
Dancer with The Australian Ballet
"As a professional dancer, I take great pride and care in the way my body looks and feels. Darren Spowart's Pilates classes are a must for anyone wanting to look good and feel great."
Rudy Hawkes
Dancer with The Australian Ballet
"Darren Spowart's pre-performance warm-up is the ideal preparation for a professional dancer. The combination of the pilates and ballet barre gives the dancer a thorough work-out that stretches, strengthens and most importantly warms-up the entire body for the workload ahead. The warm-up is functionally devised to not only physically prepare your body for the demands that are involved in a professional performance, but also mentally give a dancer that sense of control and mental alertness that is just as equally important. Not only is the warm-up a vital tool for a dancers performance preparation, but also a necessity throughout a dancers career to help maintain an injury-free and physically fit body. I recommend it to any dancer looking to push their careers to the next level, and above."
Annabel Knight
Dancer at Sydney Dance Company
"Pilates and Ballet technique with Darren Spowart are the best kind of medicine. It's hard work but its also smart work. His thoughtfully designed exercises and combinations target the specific needs of professional dancers and anyone else with a keen interest in training, sculpting and strengthening their body. For me its the noticeable changes and progress in my body that I value most."
Juliette Barton
Dancer at Sydney Dance Company
"The instruction is very clear and easy to follow and I love the creative mix of exercises. The most helpful thing for me is having Darren constantly bring my awareness back to the basics. Watching the dancers move with such precision and grace really encourages you to do the same. Even if you're relatively fit, you'll still find these classes challenging."
Emma Carmody
Environmental Lawyer
"Love love loved my first Foundation Essentials session. I haven't felt this relaxed for months. Henry was such a good boy and had an extra long nap so mummy could have some time to herself. I'd watch the demo whilst focusing on my breathing, listen to the focus and then close my eyes and listen to your voice guide me. It was amazing, you seemed to remind me to lower my shoulders or lift my abdomen at exactly the right time. Telling me when to exhale and inhale was perfect for me as I tend to forget to breathe and as you said in the introduction, breathing is so very important.
I'm now sitting on the couch feeding Henry, shoulders back and down, neck long, abdomen engaged, I feel so much more comfortable. Thanks Darren. Looking forward to doing it all again tomorrow."
Annabel Loft
New Mum